Biography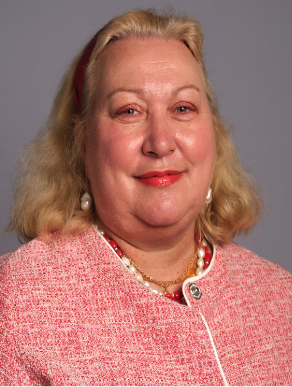 Josina Kamerling is Head of Regulatory Outreach for the Europe, Middle East, and Africa (EMEA) region for CFA Institute, and is based in the Brussels office. She is responsible for supporting CFA Institute policy development in the region, advancing the impact of advocacy efforts, and promoting capital market integrity and investor protection.
Josina participates in working groups at policy level, is a frequent speaker at high level conferences on topics of Fair and Efficient markets, Investor Protection and Ethics.
She sits on the board of Observatoire de la Finance and is co-president of the Global Ethics prize for young people in finance: The Ethics in Finance prize.
Previously, Josina was a specialist adviser on financial services in the European Parliament for six years, and a Senior Banker as Head of Sales of various sales teams in financial markets both retail, institutional, central banks and corporates and as a global banker for large energy multinationals for 15 years in various EU countries.
Organisation
CFA Institute is the global association of investment professionals that sets the standard for professional excellence and credentials. The organization is a champion of ethical behaviour in investment markets and a respected source of knowledge in the global financial community. Our aim is to create an environment where investors' interests come first, markets function at their best, and economies grow. There are more than 174,000 CFA charter holders worldwide in 160 markets. CFA Institute has nine offices worldwide, and there are 159 local societies.
Visit their website: www.cfainstitute.org