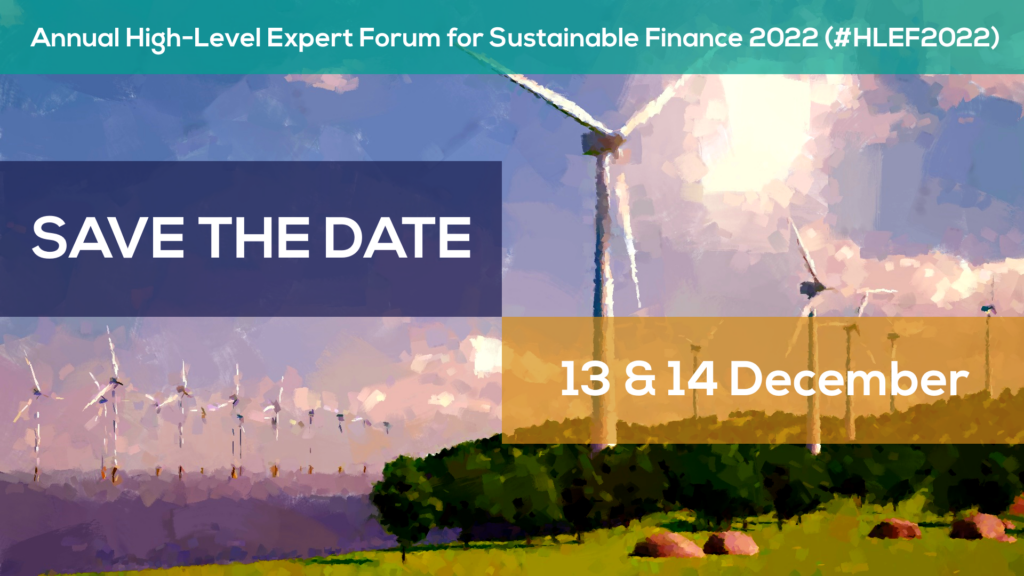 The LEVEL EEI Consortium members – 2° Investing Initiative, BETTER FINANCE, the WWF EU Policy Office, and the University of Maastricht – are delighted to announce the second Annual High-Level Expert Forum for #SustainableFinance (#HLEF). Save the date & join us on 13-14 December to address the financing gap hampering #EnergyEfficiency & #SustainableEnergy investments.
The conference will shed light on investment mechanisms and strategies that are working – or not working – to generate real-world impact with green financial impact products. Participants will actively discuss and co-create new solutions for financial products to effectively increase energy efficiency and sustainable energy in the real economy. The conference will also provide practical insights on how to assess retail investor preferences and how to overcome the attitude-behaviour gap amongst product manufacturers and distributors in sustainable finance. Finally, a legal analysis of the shortcomings of the EU regulatory framework preventing the increase of energy efficiency and sustainable energy investments will be presented and practical solutions will be developed.
On the first day of the conference (13/12), we will look at how to measure the impact generated through investments, discuss high-impact solutions and analyse some trends in the field of EEI/SEI products. The next day, participants will delve deeper into the topics at hand, taking a closer look at retail investments in the field of energy efficiency and how to help people overcome the attitude behaviour gap.
Have a look at the Programme and Apply!
Our Media Partner: